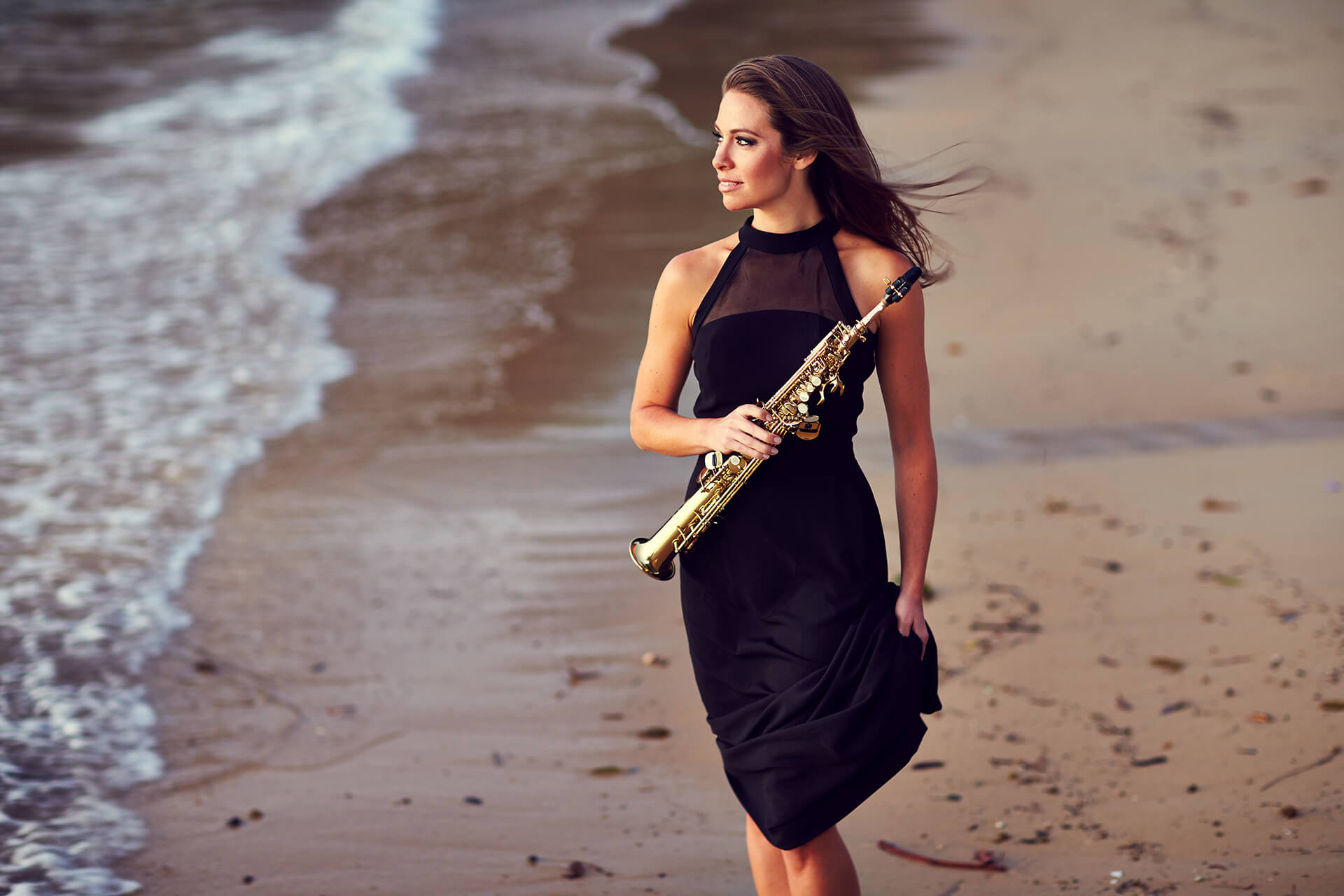 Behind the music: stories from CMF 2019 – Two great women behind our Rush Hour concert
Two great women who helped to launch countless musical careers
Here's a brainteaser to brighten up your day: What connects Aaron Copland, Philip Glass, Quincy Jones, and Burt Bacharach? And, while we're at it, Dinu Lipatti, Daniel Barenboim and Astor Piazzolla as well?
The answer is that all of them studied with Nadia Boulanger, the outstanding composition tutor of the 20th century, and one of two great women of the Parisian music scene whose work will be celebrated by the world-famous saxophonist, Amy Dickson, on 7 November. The second is Winaretta Singer, Princesse de Polignac, a great patron of the avant-garde arts. Both women, to some extent invisibly, touched and shaped much of the music we know and love today.
Boulanger's influence is so significant that many of the greatest composers and musicians of the modern era seem to have spoken of her with discernible awe. Copland recalled that "all technical know-how was at her fingertips". Murray Perahia was thrilled by the "rhythm and character" of her playing. The English oboe player Janet Craxton described listening to her play Bach chorales as "the single greatest music experience of my life."
Although Boulanger was a fine performer and was regarded by some contemporaries as a promising composer (a fact that she herself disputed), she established her reputation as a teacher. She was born in 1887, grew up in Paris, and began teaching in 1904 – initially from her family's apartment. Famously she also ran a series of 'at homes' – salons where students could mingle with other professional musicians and friends from the arts.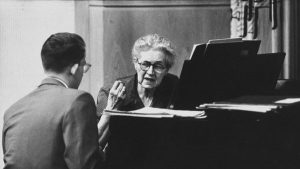 From the 1920s, much of her teaching was at the French Music School for Americans at Fontainebleau, where she ultimately became director, but she also worked in England and the United States, and had a particularly profound influence on English-speaking musicians and composers. Her style was famously exacting – the very best pupils were pushed the very hardest, and she demanded total commitment from her students. "Anyone who acts without paying attention to what he is doing is wasting his life," she is quoted as having said.
Boulanger died in 1979, aged 92, and was still teaching in old age. She left a legacy of innumerable pupils who were to become – or by that stage were already – household names.
Winnaretta Singer was more than 20 years Boulanger's senior and a New Yorker by birth, who spent her formative years first in England, and then in Paris. She was the heir to the Singer sewing machine fortune, and committed much of her life and wealth to the support of numerous good causes and the arts.
Perhaps most famously, she and her husband, Prince Edmond de Polignac, established a salon in the music room of their Paris mansion which became a major centre for some of the most cutting-edge music of the day. Chabrier, d'Indy, Debussy, Fauré and Ravel were among those who gave their first performances there. But the list of great names who frequented the salon went far beyond music alone – indeed, it reads like a who's-who of some of the most significant figures in French and European culture during that era: among them Marcel Proust, Claude Monet, Jean Cocteau and Colette.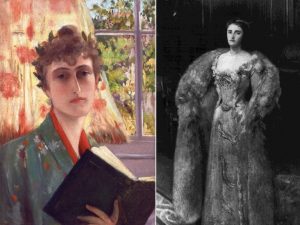 The Princesse de Polignac also actively used her fortune to support both the arts and sciences, and commissioned several works by young composers – including Stravinsky, Milhaud and Poulenc. After her death, in 1942, her work was maintained through the Fondation Singer-Polignac, which continues to support culture and philanthropy. The Polignac music room, too, continued to be used for concerts and recitals. And that is one place where these two great women's stories intertwine, for until 1979, the concerts were organised by none other than Nadia Boulanger.
Amy Dickson's concert on 7 November will celebrate just a handful of the composers who were supported by Polignac (Ravel and Milhaud), or studied with Boulanger (Piazzolla and Philip Glass) – in the process taking in classical, jazz, Argentinian tango and Glass' famous minimalism. Just last year, Dixon was herself named as one of the best classical saxophonists of all time by classical-music.com, and much of her work focuses on testing the possibilities of the saxophone with new, adventurous composers. In that sense, she is an ideal performer to represent the legacy of Winnaretta Singer and Nadia Boulanger.