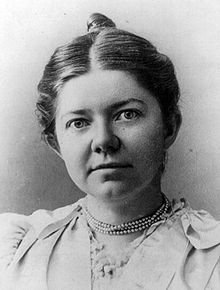 Women in music
As the Cambridge Music Festival begins, we examine some of the great, unsung women composers whose work is being performed this year.
Glance at the programme for most classical concerts and you will find that half of the population is under-represented – if, in fact, it is represented at all. Even today, most of the classical music with which we are generally familiar was written by men. Just last year, the Donne Women in Music project surveyed 1,445 major international concerts. Only 76 featured any music by women.
But while historically women composers struggled to make themselves heard, they were always out there, and today growing numbers of musicians and publishers are reawakening interest in their work. At this year's Cambridge Music Festival you can hear not just the work of modern female composers, but the powerful, moving music of women who defied gender prejudice in their lifetimes, and are now being rediscovered. Here are just three of their stories.
Amy Beach
Who was she? Amy Beach was born in New Hampshire in 1867 and was a celebrated pianist by her mid-teens. But in 1885, she married Dr Henry Beach, a Boston surgeon 24 years her elder, who insisted she live 'according to his status', and limited her performances to just two charity recitals per year.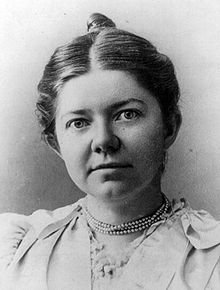 Amy instead focused on composing (although her husband also 'disapproved' of formal study). Works such as her Gaelic Symphony, Mass in E-flat major and her rich, yet tender Piano Quintet were widely praised and performed, establishing her as one of America's foremost composers.
After her husband's death in 1910, she toured Europe, and was described by one critic as possessing "a musical nature touched with genius". She died in 1944, and her work was largely neglected for many years. Recently, however, it has experienced a revival and found new critical acclaim. Her 150th birthday, in 2017, was declared 'Amy Beach Day' in Boston.
Hear her work: Beach's Piano Quintet is being performed by the Kaleidoscope Chamber Collective: Jesus College Chapel, Wednesday, 13 November, 8pm.
Rebecca Clarke
Who was she?
British violist Rebecca Clarke was one of the first professional female orchestral players, whose complex, emotionally intense compositions are now regarded as some of the finest of her generation.
For much of her life, she struggled against the prevailing view that for a woman to compose was 'unseemly'. In 1918, Clarke's Morpheus premiered under the pseudonym Anthony Trent to conceal her gender – and was widely praised by critics who simultaneously ignored works under her real name. The following year, she tied for first place in a major international contest with the composer Ernest Bloch. Bloch ultimately took first prize, while reporters speculated that 'Rebecca Clarke' was a pseudonym, arguing that no woman could have written something with the beautiful, passionate yearning of her Viola Sonata.
Clarke died in 1979, but there is now a wave of new interest in her work, which is today championed by the Rebecca Clarke Society.
Hear her work: Natalie Clein plays Clarke's Sonata for cello & piano in Trinity College Chapel, 8pm, Tuesday, 12 November. Hear Morpheus performed by Kaleidoscope Chamber Collective, Jesus College Chapel, 8pm, Wednesday, 13 November.
Fernande Decruck
Who was she?
Having played in France both before World War II and during the German occupation, Fernande Decruck found herself out of favour by the late 1940s, and died in relative obscurity in 1954. She was, however, a prolific French composer who wrote more than 40 pieces for saxophone. The best-known is her flowing, undulating Sonata.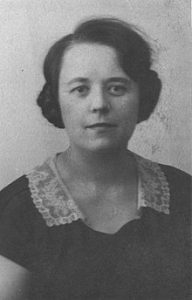 Born in 1896, she excelled at the Paris Conservatory and spent part of her career in the United States, to which she followed her husband, the clarinettist and bassist, Maurice. They returned to France in the late 1930s, where Fernande raised their three children while also composing widely-acclaimed music: among other marks of prestige, her Chant Lyrique was the first piece by a woman to enter the repertoire of France's Republican Guard.
Although some of her work is now lost, recent years have seen new recordings and publications of Decruck's music, as saxophonists such as Amy Dickson reawaken audiences to her legacy.
Hear her work: Amy Dickson performs Sonata for Saxophone at Emmanuel United Reform Church, 6pm, Thursday 7 November.
Other women composers featured at the Festival this year: Kaija Saariaho, Lisa Illean, Claudia Molitor, Nicole Lizee, Sally Beamish
The Cambridge Music Festival runs from 6 to 14 November. For tickets and further details, visit: http://cambridgemusicfestival.co.uk/