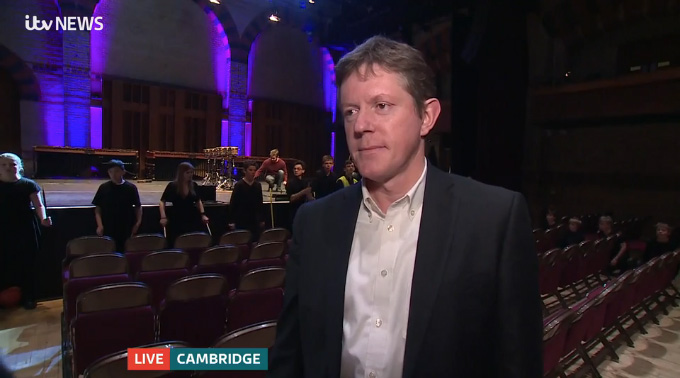 Anglia TV report live from Corn Exchange
Last night Anglia TV broadcast live from the rehearsal for Music for 50 Musicians at the Corn Exchange, ahead of our concert with the Colin Currie Group and Mats Bergstrom. The children were so excited to be on live TV and the piece sounded great!
You can watch the report (which appears 24 minutes in) until around 6pm tonight (22 November).