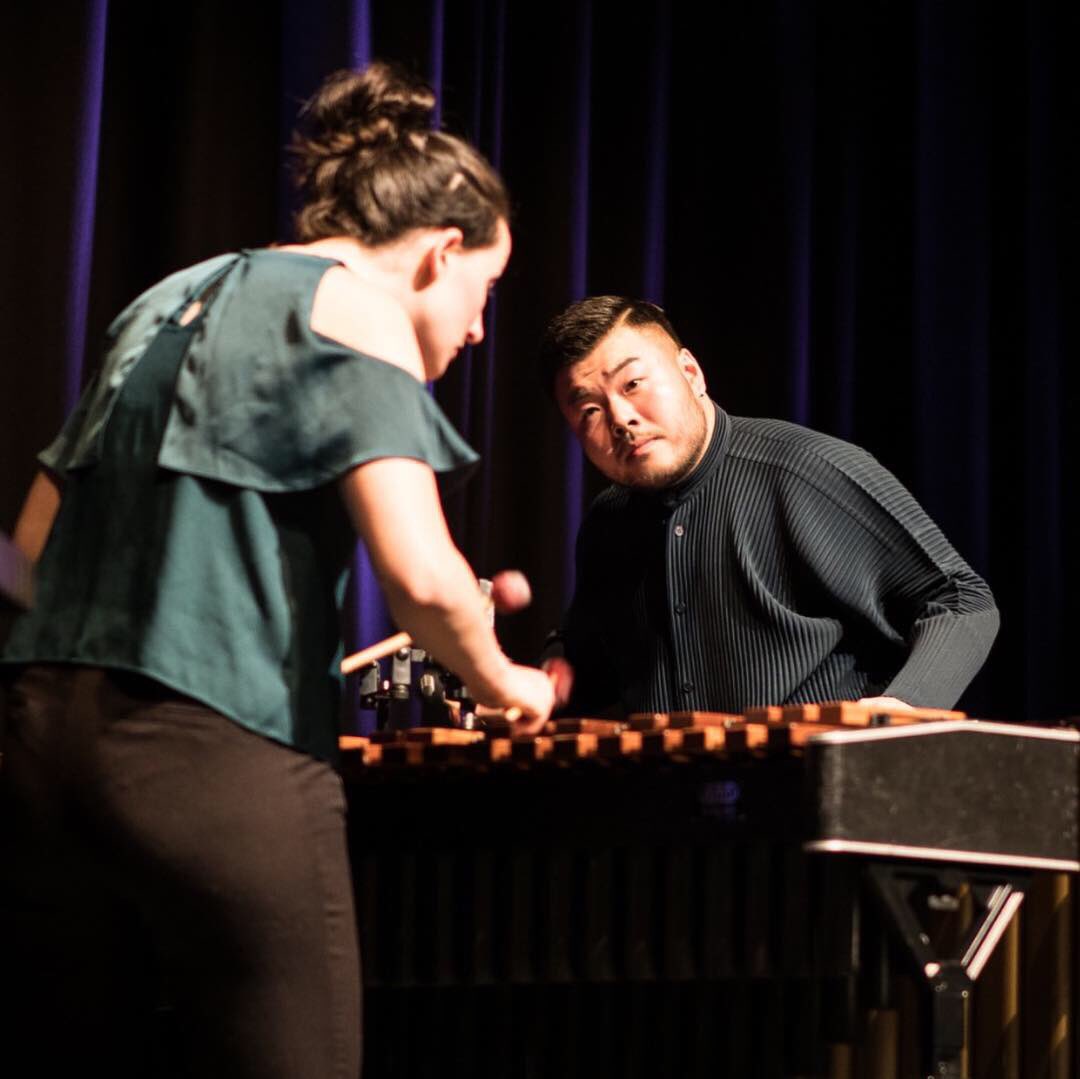 One week down – one to go
We're halfway through this year's Cambridge Music Festival. We're looking forward to what's to come this week. Highlights include the Brodsky Quartet, Steve Reich: Drumming, Julien Brocal, and the Academy of St Martin in the Fields.
Let's take a quick look at what's been happening so far.
We said farewell to Stephen Cleobury on Wednesday as he conducted his last Festival concert, having played a vital part in our success for decades. The Choir of Kings College and the Academy of Ancient Music and a quartet of fabulous soloists joined the audience in a packed King's Chapel in giving Stephen a warm send-off.
The encores after Aquarelle Guitar Quartet's performance almost made audiences late to the Takacs Quartet, who conjured astonishing emotional intensity in the Mendelssohn and Shostakovich. Thank you to Edward Dusinberre for his fascinating pre-concert talk.
'Wow!' was the most common response from audiences following Aurora Percussion Duo's Friday lunchtime performance (pictured), which combined musical skill with theatrical panache. A highlight was Plato's Cave, which is played on the floor and, at points, the players are back to back and still manage to synchronise complex interlocking rhythms.
As audiences of all ages arrived at the floodlit Senate House on Friday night, the scene was set for a joyful evening with Chineke! Chamber Ensemble – including a world premiere by Errollyn Wallen who came to the front to receive the audience's enthusiastic applause. A relatively unknown gem, Coleridge Taylor's Clarinet Quintet, sounded divine in the beautiful neoclassical hall which is so rarely open to the public.
The Tallis Scholars' purity of sound and perfect blend of voices was at its best on Saturday night in St John's College Chapel as they treated us to the sounds of the Sistine Chapel.