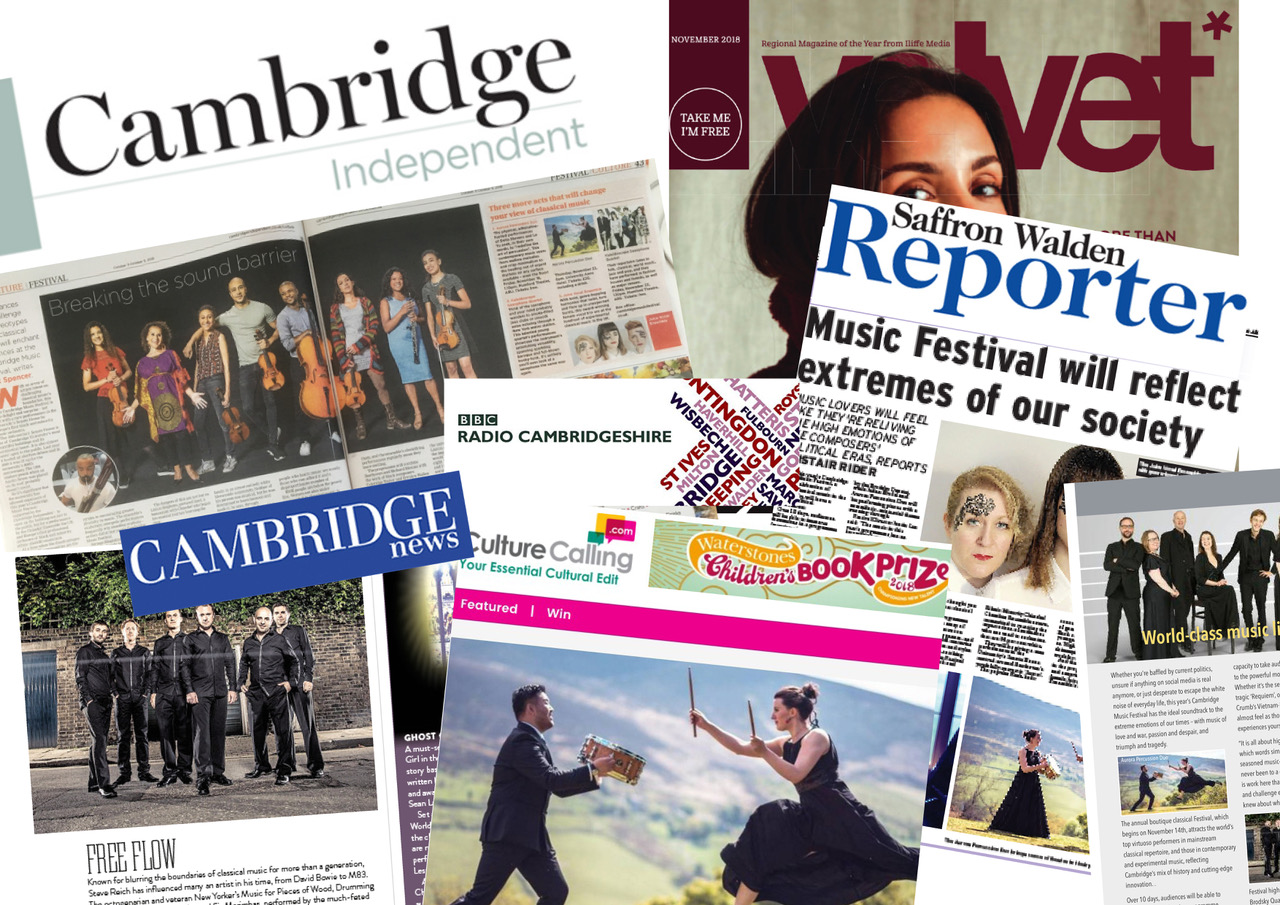 CMF in the News
Did you know that we have had more than 20 items of media coverage since we launched the Festival programme?
10 newspaper articles
8 magazine pieces
2 radio interviews…
… and tomorrow (Wednesday 21 November) ITV are broadcasting live the opening piece of our Steve Reich programme at the Corn Exchange. Tune in at 6.20pm to hear Music for 50 Musicians being rehearsed in the hour before its first performance.
About 50 young percussionists from Cambridgeshire will be "playing" the city's Corn Exchange on November 21 at the opening of a concert for the Cambridge Music Festival. Young percussionists from across the county will be performing music inspired by that of Steve Reich, the avant-garde New York Composer who has influenced artists as diverse as David Bowie, Radiohead, and M83. The semi-improvised piece will see the young musicians use household and everyday items, such as whisks, egg-beaters, and even basketballs, against the walls, floors and seating to fill the auditorium with spellbinding rhythms drawn from the very fabric of the building itself. The performance is the opening piece in a concert of Reich's music performed by the Colin Currie Group and has been arranged in partnership with Cambridgeshire Music, the which provides music education services across the county.