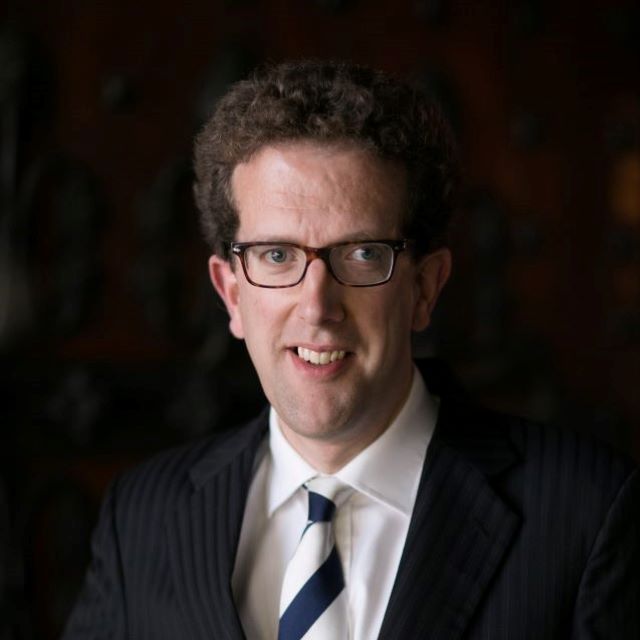 Meet Daniel Hyde
Daniel is Director of Music at King's College, and conducts two concerts in this CMF autumn season. He found time in his busy schedule to answer a few questions.
See and hear Dan in action on 3 November (in Haydn's Creation) and 11 November (Tavener Remembered) in King's College Chapel.
What's your first musical memory?
As a new chorister in Durham, aged 7, hearing Parry 'My soul there is a country' at my first choir rehearsal.
What instruments did you play as a child and what did you like/dislike about them?
Piano, Viola, Organ. I love(d) them all but haven't picked up the viola in 20 years now.
Who has been the greatest musical influence on your life so far?
Tough one. No single person, but certainly the people who taught me – James Lancelot, Gillian Weir, Nicolas Kynaston, Stephen Cleobury, Christopher Robinson…
What is your favourite music to perform and why?
I suppose I'm drawn to texted music for obvious reasons, but if I had to choose a composer it would probably be Bach.
What music do you enjoy listening to apart from classical?
Jazz; my wife is also an encyclopaedia when it comes to '90s pop and beyond!
What's your greatest skill outside music?
Tasting good wine and food…
What have you enjoyed watching on TV recently?
Billions, re-watching Mad Men
You're hosting a dinner for the other artists from this year's CMF – what's on the menu?
Ottolenhgi's slow cooked Lamb Tikka; cheese from Culinaris on Mill Road; my wife's amazing Apple Crisp. Any cocktail for which we have the ingredients and some good bottles from the King's cellars.