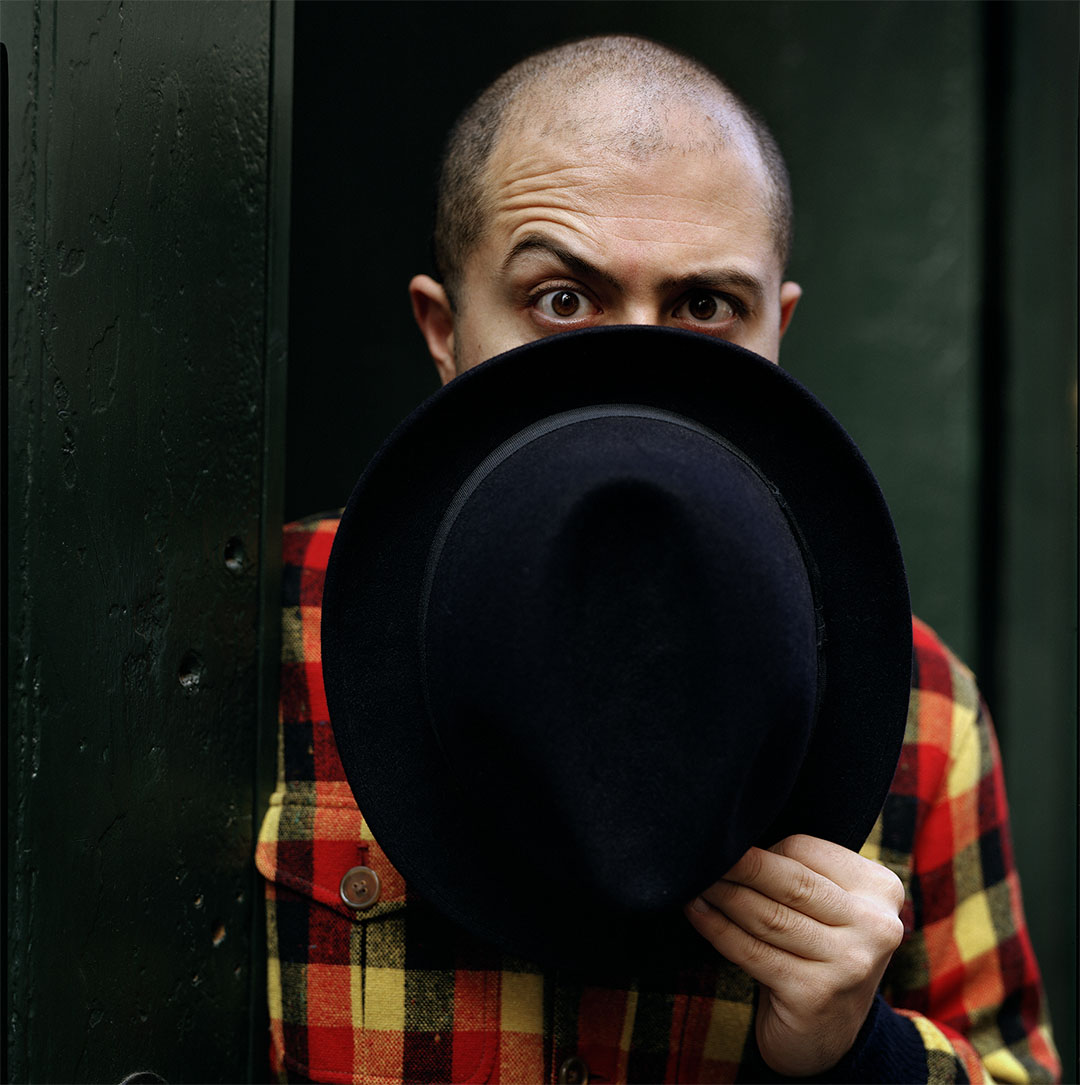 Meet Mahan Esfahani
As Mahan Esfahani prepares for his CMF recital on 20 October, he took the time to answer our questions about musical influences, favourite repertoire and childhood instruments.
What's your first musical memory?
My father playing on our old Petrof piano in Tehran and playing his records of The Who and Pink Floyd on his Hi-Fi.
What instruments did you play as a child and what did you like/dislike about them?
A variety of instruments (and of course I sang as well): the violin, the recorder, a bit of flute. I don't think I disliked anything about them, but certainly I didn't get a very good sound on any of them, so they probably disliked me in some sense. There was a lot of music in my house because my father played in bands and things and I borrowed a lot of music from the library and so I grew up with a sense that good music is simply good music.
Who has been the greatest musical influence on your life so far?
That is a difficult question to answer. Probably the pianist Sviatoslav Richter. I also deeply value the achievement of Nikolaus Harnoncourt. The most shocking musician I've ever met – in the sense of hitting me like a train and changing my understanding of everything (in a good way) – is Leif Segerstam. I think he's as close to a bona fide genius as I've ever known. And everything I know about how to properly understand and study new music comes from Michala Petri.
How did you keep yourself busy during the pandemic-induced concert hall closures?
I worked on studying a couple of languages, renovated an apartment, read a lot, and caught up on 15+ years of poor sleeping patterns. I put away a few childish things and learnt who my friends were. I spent a lot of time — and I mean really a lot of time — playing the clavichord, which is the most beautiful instrument known to me.
What is your favourite music to perform and why?
New music makes you reevaluate every other kind of music in your repertoire; I don't see how one can play only new music or only old music, unless the pull of belonging to cliques overwhelms one's curiosity about all musics. Surely the experiences feed each other.
What music do you enjoy listening to apart from classical?
I try to listen to everything that Charles Mingus ever did; but of course, like Ellington, Coltrane, et al., I consider him to be part of a classical music tradition. I also am the biggest Whitney Houston and Charles Aznavour fan you will ever meet — yes, really.
What do you especially like about the pieces you're going to play at CMF 2021?
There's an element of "music as speech" that they all share, and this notion of the performer as an orator of sorts. It's what I prize highly about the music of Bach and his milieu.
What's your greatest skill outside music?
I suppose you could say writing and speaking; I've published a few articles on various topics — from Handel and Bach to tea and Arthur Sullivan — in the past couple of years and as always I get a good following with my documentary programmes on BBC Radio 3.
What have you enjoyed watching on TV recently?
Alas, I don't have a television! But like most everyone I watch things on my tablet when I'm travelling, and would you believe it…I only have just gotten into The Sopranos! I love the second- and third-generation immigrant perspective that's brought to the fore in it (and in other American crime dramas).
You're hosting a dinner for the other artists from this year's CMF – what's on the menu?
Well if it's all of them, then it's going to have to be a lot of food, in which case I shall spend two or three days preparing and cooking the Iranian dishes I grew up with — a stew of fenugreek, parsley, and leek cooked with a joint of lamb and black-eyed peas, a mountain of rice coloured with saffron and garnished with pistachios and almonds and barberries, braised cow's tongue with garlic and Béchamel sauce, smoked whitefish, and duck poached in pomegranate molasses and minced walnuts. In the true old Tehran tradition, after a starter course with everyone standing and eating little dishes off a sideboard with tiny glasses of chilled vodka, all these dishes would then be served at once, along with various pickled vegetables and bowls of fresh white yoghurt. Afterwards, there would be massive bowls of chilled fruit.