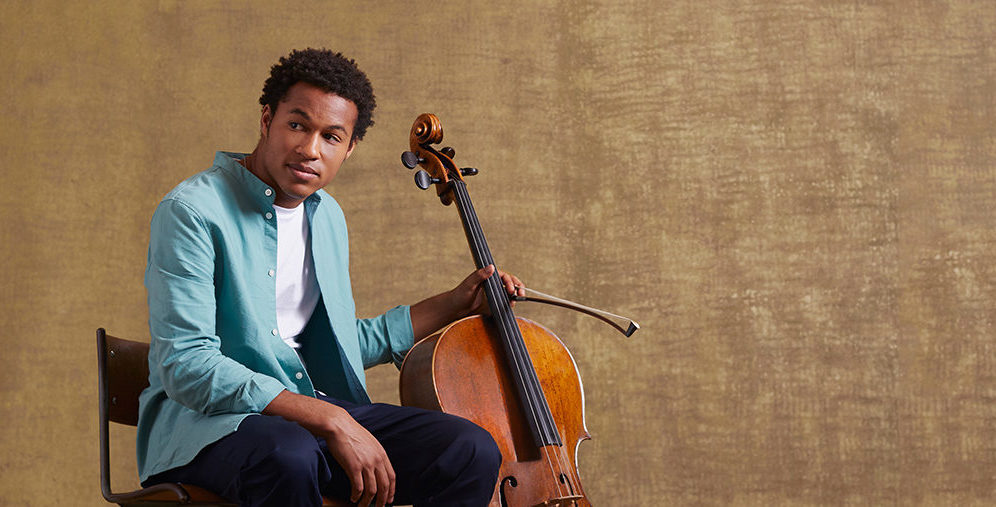 A spring festival first
Cambridge Music Festival will mark its 30th year with a special series of events, beginning March 2021.
Featured artists through the year include the sibling cello/piano duo Sheku and Isata Kanneh-Mason, the wonderful pianist Stephen Hough playing Chopin, Schumann and more, and the Choir of King's College. We have also co-commissioned A Percussionist's Songbook: nine new 'songs without words' for pitched percussion and electronics, performed by Joby Burgess.
Postponed from its usual slot in November, the Festival is now scheduled to run as a series of events, starting in March with filmed performances.
The intention is to include as many live events as possible with innovative online alternatives should Covid-19 restrictions still make public gatherings impossible.
"We have to be optimistic, but realistic as well," Justin Lee, Festival Director, comments. "Audiences are hungry for a return to live concerts – the physical and emotional connection to the music, but also the unique communal feeling of witnessing a special performance in a venue. We are hopeful that socially distanced live events will go ahead but we have exciting alternative plans to offer if that's just not possible."
A highlight of the new look festival will be a series of nine specially-commissioned works for percussion and electronics from a range of talented composers, with videos made to showcase each.
These composers hail from a wide spectrum of musical genres:
British-Bahraini trumpeter Yazz Ahmed, whose music has been described as "psychedelic Arabic jazz"
"21st century renaissance man" Tunde Jegede is a cellist and kora player whose work embodies elements of West African music From the worlds of film and theatre, there are new works by BAFTA-nominated composer Isobel Waller Bridge (War & Peace, Fleabag) and Dario Marianelli who won an Oscar for his score for Atonement.
An outdoor sound and light projection in the centre of Cambridge is also being planned.
Musicians have been greatly affected by the temporary closure of concert venues this year, and organisers of the festival are keen to play a part in getting work into their diaries.
"The lockdown has affected us all in different ways", says Justin Lee. "Some have flourished while others are struggling with financial, physical or mental health problems. Musicians are no exception and with a long wait ahead for things to return to anywhere near normal, we want to support them where we can and get back to engaging audiences with the highest quality live music".
Further details of events and how to book will be announced soon.