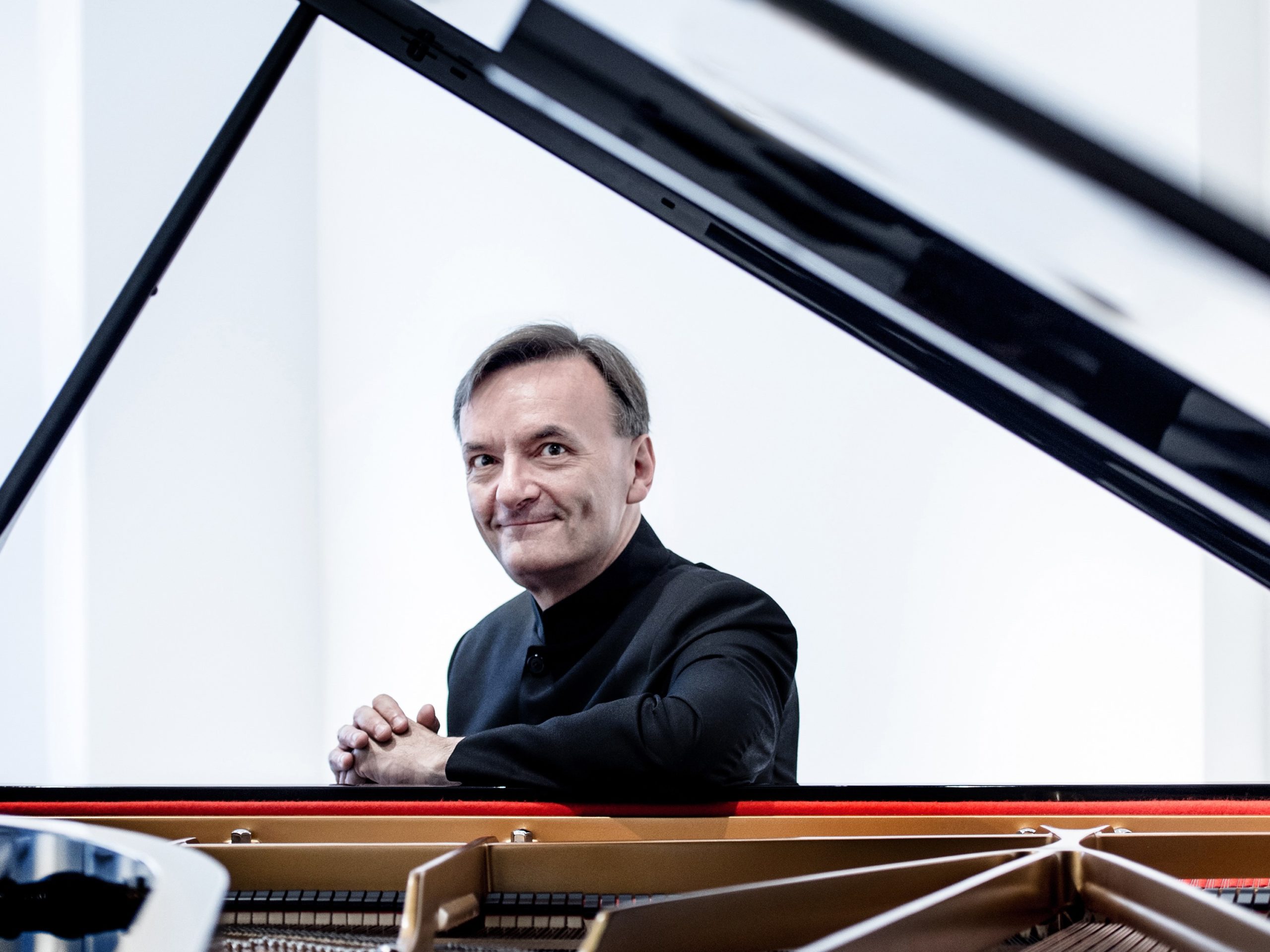 Meet pianist Stephen Hough
Ahead of his recital on 7 October, we asked pianist Stephen Hough some searching questions about his musical influences, his writing projects, and… musical dinner menus.
What's your first musical memory? I think it was Julie Andrews singing "The Hills are Alive with the Sound of Music". We had no classical records in our house when I was a child but we did have this one. I still love Rodgers and Hammerstein today.
What instruments did you play as a child and what did you like/dislike about them? Apart from the piano I learned the cello and I hated carrying it to school, tuning it, putting rosin on the bow, cleaning rosin off the strings and case … and the ugly sounds I made. When played well though it's one of my favourite instruments.
Who has been the greatest musical influence on your life so far? I would say my main teacher, Gordon Green. But also, through Gordon's inspiration, the playing of the great pianists from the early 20th century – Cortot, Rachmaninov etc.
How did you keep yourself busy during the pandemic-induced concert hall closures? Well apart from practising the piano a lot and recording six albums, I did much composing and writing. In addition to writing the test piece for next year's Cliburn competition and some song cycles, I finished writing a string quartet for the Takacs. I was delighted to see that they will be here in your series later in the season.
What is your favourite music to perform and why? Impossible to say, but I try these days only to play music I love.
What music do you enjoy listening to apart from classical? I like jazz a lot – that's my choice for the car. But I'm always curious to hear something new. And to revisit something I thought I didn't like.
What's your greatest skill outside music? I suppose writing. I've published a novel and a book of essays, and just last week I sent my new book off to my publisher, Faber.
What have you enjoyed watching on TV recently? I've watched more in the past year than in the previous 30 years. I resisted Downton Abbey when the whole world was asking if I watched it, but then I gave it a go and was hooked. And the American series 24 kept my heart racing for many months.
You're hosting a dinner for the other artists from this year's CMF – what's on the menu? A 'quartet of tomato' salad (cherry, heirloom, beefsteak and sun-dried); Iranian Chicken with a crisp, harpsichord-like skin; and I'll buy dessert from that cake shop near St Martin in the Fields.