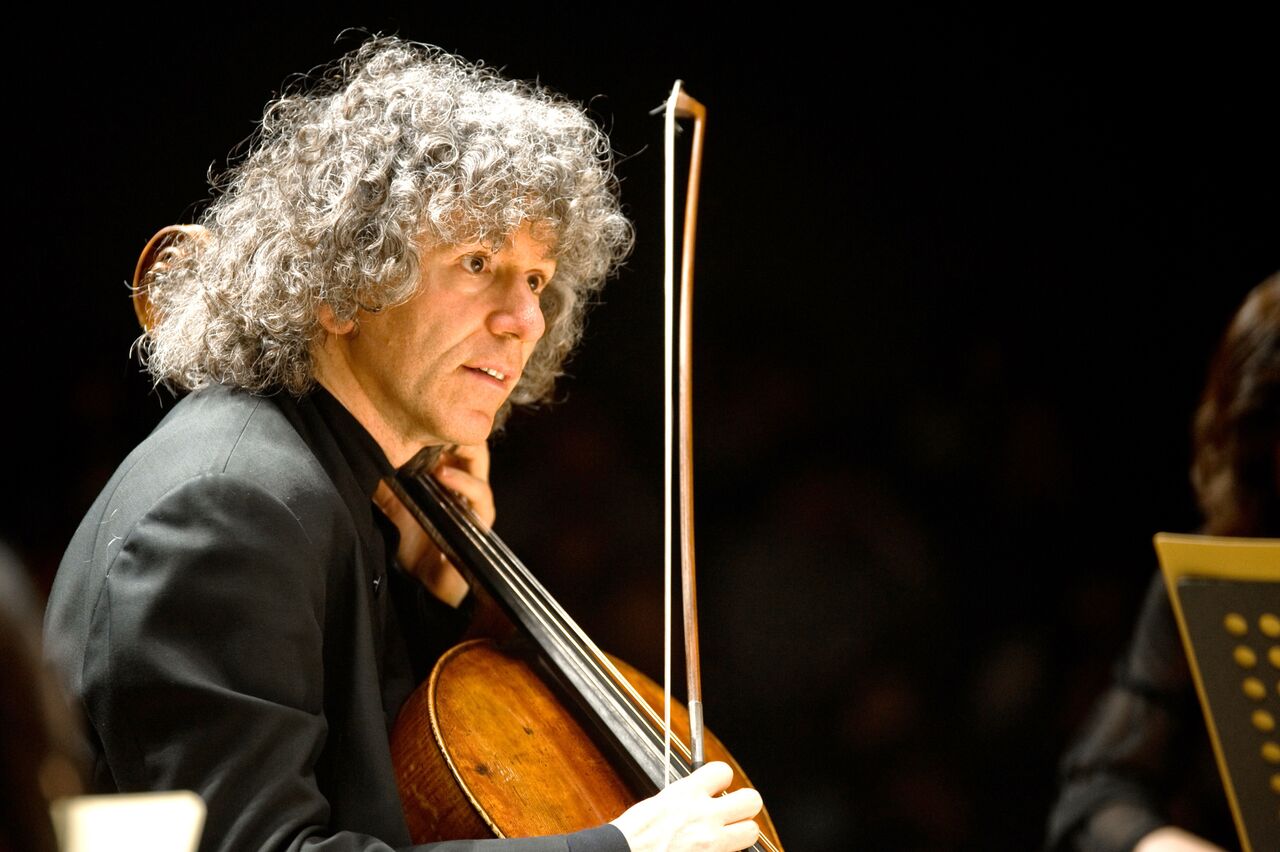 The Stars Of Today (And Tomorrow)
Despite the abundance of posters on city centre railings, it's surprising how seldom the really big names in classical music include Cambridge in their schedule. Steven Isserlis is one such star – don't miss his performance of Beethoven Cello Sonatas with Robert Levin on fortepiano. Pianist Julien Brocal is a name to watch (he's BBC Music Magazine's Newcomer of the Year 2018) – catch this extraordinary talent in a programme of Chopin and Ravel.
His rich, vivid sound and intensely physical performances have won Steven Isserlis a worldwide reputation as one of the greatest ever interpreters of cello music. He has the ability to fluctuate between sudden bursts of energy and delicate touches delivered in a state of near-stillness.
For his performance Beethoven's cello sonatas at this year's Festival, Isserlis is reuniting with Robert Levin (fortepiano), with whom he first recorded these pieces in 2012. According to BBC Music Magazine, the results include "some of the finest Beethoven performances you are likely to hear".
"Playing Beethoven fills me with a joy I find hard to describe," Isserlis says. "There is a strength to his music, a radiance to his spirit, like nothing else."
French pianist, Julien Brocal, fresh from being voted BBC Music Magazine's Newcomer of the Year, is fast winning worldwide acclaim for a level of sophistication that belies his youth. His recordings of Chopin works have captivated audiences with his exquisite timing and sensitivity of touch. "His playing is quietly riveting," enthused one reviewer; another described it as "spellbinding".
At this year's Festival Brocal plays three of Chopin's gorgeously romantic Nocturnes, his Ballade No. 4 and the Andante spianato, alongside Ravel's fascinatingly impressionistic tribute to five 'artistic outcast' friends, Miroirs.
The Festival has, in recent years, made a virtue of balancing big-name performances with emerging stars of the future – this could well prove to be 2018's "I was there" moment.